Sex & Relationship Therapist
Registered Associate Marriage and Family Therapist #141488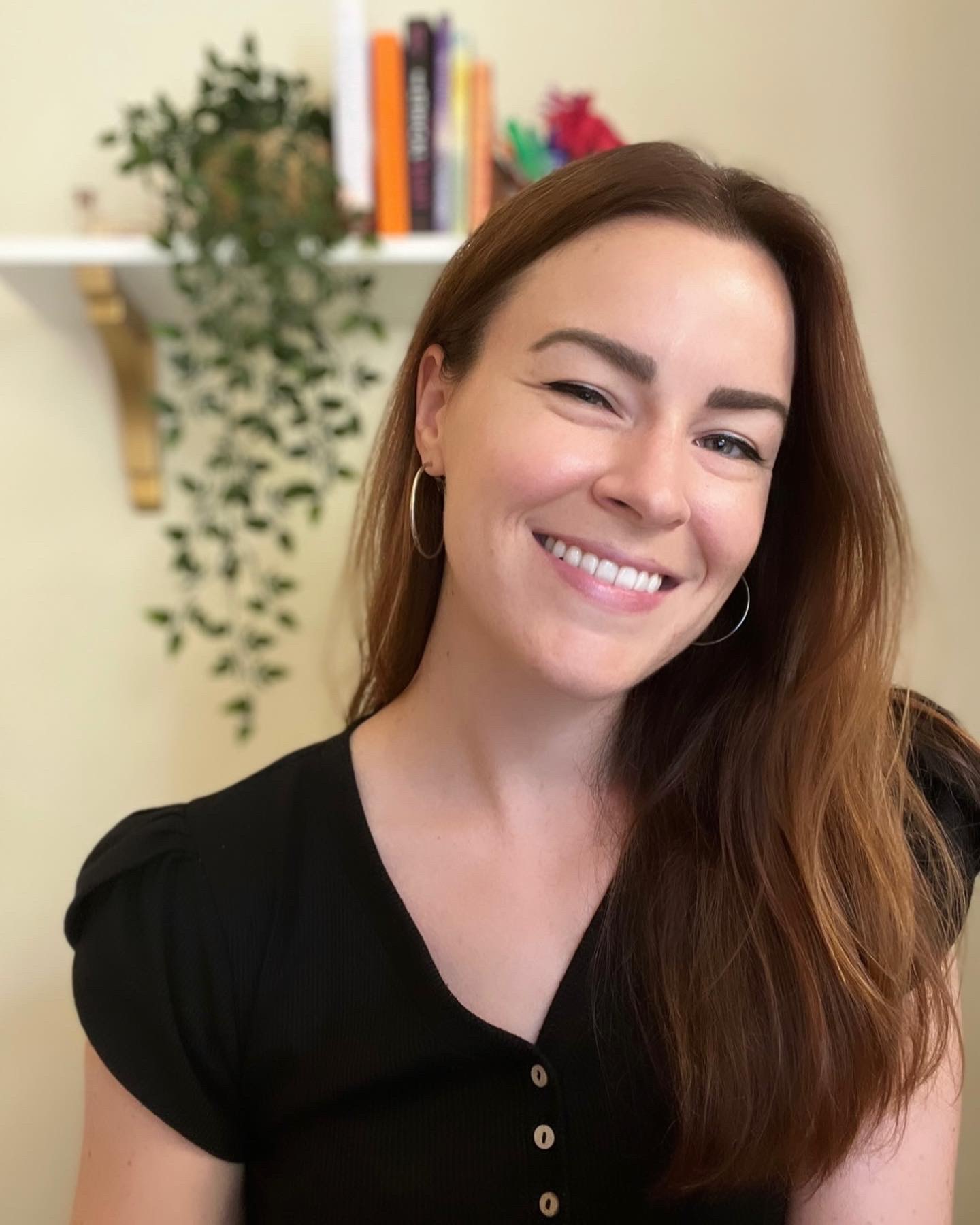 Relationships and emotions have always been powerful teachers in our lives. They offer glimpses into our true selves, revealing our desires and needs. Understanding how we interact with others is key to unraveling our identities. Equally important is the relationship we cultivate with ourselves, as it often sets the tone for our connections with others. Sandy recognizes this intricate dance and strives to create a safe and trusting environment for her clients to explore their emotions, innermost desires, and frustrations. Through honesty and vulnerability, she encourages her clients to unlock their deepest truths, freeing them from the shackles of shame. Her ultimate goal is to empower her clients, helping them achieve fulfilling relationships, satisfying sex lives, and authentic self-expression.
Before embarking on her journey as a therapist, Sandy traversed various career paths, each contributing to her unique perspective. From being a fitness trainer to a middle school teacher, an executive assistant to a startup founder, she gathered invaluable experiences. However, her true calling lay in therapy, where she could assist individuals and couples in the San Fernando Valley. Sandy has skillfully worked with clients facing clinical challenges such as anger, trauma, depression, personal growth, anxiety, and communication issues. Throughout her professional journey, empowerment and self-expression have remained her guiding principles. Unfortunately, societal norms often compel people, particularly those in minority groups, to suppress their authentic selves from an early age. This repression can result in shame, emotional turmoil, and fear. In the realm of sex and relationships, stifling genuine desires can lead to a miserable existence. Sandy understands this plight all too well and is determined to help individuals break free from these chains.
Sandy's passion for sex therapy arose from her awareness of the stigma and secrecy surrounding sexuality in our society. It is astonishing how uncomfortable many adults are discussing sex, even with their partners. This pervasive stigma causes immense harm, affecting individuals of all ages. Sandy firmly believes that everyone deserves a safe space to explore and learn about sexual wellness, anatomy, identity, vocabulary, and trauma. She endeavors to reshape the dialogue around sex, fostering an environment where it is accepted and celebrated as an integral part of human existence. Her expertise is in working with women experiencing conditions like vaginismus or painful sex, addressing communication issues in relationships, promoting emotional regulation and self-advocacy, exploring pleasure, providing guidance on sexually transmitted infections, and offering support on matters related to dating, breakups, and singlehood. Sandy embraces and affirms individuals from diverse backgrounds, including those who identify as polyamorous, kinky, or part of the LGBTQIA+ community. She warmly welcomes everyone, valuing every perspective.
Sandy's approach to therapy is founded on the belief that relationships and emotions hold the key to self-discovery and personal growth. By fostering an atmosphere of trust and understanding, she empowers her clients to navigate their inner landscapes, uncover their true desires, and forge meaningful connections with others. In her hands, you can find solace, guidance, and the tools needed to embark on a journey towards authentic self-expression and fulfilling relationships.
Sandy Rose is supervised by Dr. Rossana Sida # 116114.
Ready to see if working with Sandy Rose is right for you?
Contact Sandy for a free phone consultation OR request an appointment now!