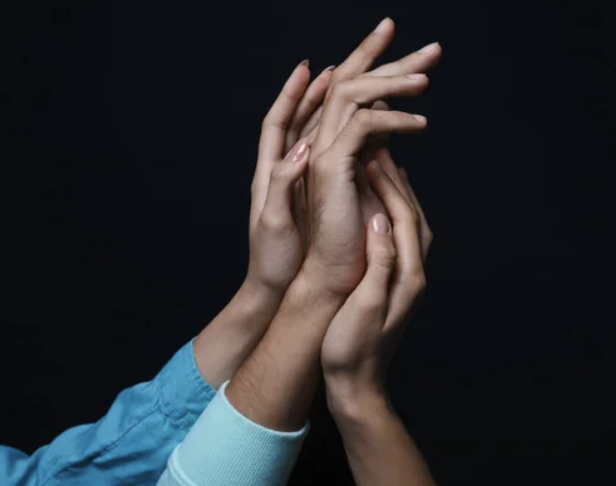 Alternative Love Relationships
At Togetherness Therapy, we specialize in providing non-monogamous couples therapy and support. Our dedicated team understands the unique challenges and dynamics that individuals exploring sex or relationships with multiple partners face. We approach each client with a positive and understanding mindset, offering unwavering support for their concerns and goals.
For partners who have been in non-monogamous relationships for a while, our therapy sessions serve as a safe and nurturing environment. We recognize the importance of redefining boundaries, fostering effective communication skills, and fostering deeper connections between partners who may be experiencing feelings of distance or neglect. Our aim is to help you navigate these issues and build a stronger foundation for your relationship.
At times, individuals may find that their desires or preferences change, and the non-monogamous lifestyle no longer aligns with their needs. This transition can be conflictual and challenging. We believe that therapy can provide a valuable space for exploring your wants, needs, values, and personal boundaries during this period of change. Our therapists are here to guide you through the process, helping you gain clarity and find new ways to navigate your relationships
Togetherness Therapy offers a range of services tailored to your specific needs. Whether you are seeking help with communication skills, managing jealousy, establishing and maintaining healthy boundaries, or simply finding ways to enhance intimacy in your polyamorous or open relationship, we are here to support you every step of the way.
Individual or Non-Monogamous Couples Therapy
Whether you are in a relationship or not, therapy can help you manage your concerns about non-monogamous relationships such as:
– Boundary Disagreements
– Redefining Boundaries
– Communicating with Primary Partner
– Communicating with Metamours
– Comparison
– Couples Issues
– Infidelity or Boundaries Crossed
– Feeling Disconnected
– Feeling Neglected
– Jealousy
– Quality Time & Time Management
– Relationship Structure & Restructures
– Self Exploration
– Sexual Difficulties
Therapy for those seeking clarity on their non-monogamous relationship(s) will benefit from meeting with Jakuta Ptah. Jakuta is an Associate Marriage and Family Therapist, sex and relationship therapist, and non-monogamy specialist. Through his work, clients will discover things about their relationships that are new and surprising, become empowered to make changes, and learn how to connect more deeply with their partners so they have the thriving love that they desire.
Learn More
If you'd like to learn more about non-monogamy and how therapy may benefit you, contact Jakuta Ptah to request a free consultation.
Ready to see if working with Togetherness Therapy is right for you? Visit the Contact page to request an appointment now!